Our Hot Tubs are of the very highest quality, but over time parts and components can be become worn. Correct use of chemicals and regular cleaning should prohibit this; giving you a Hot Tub to enjoy for many years.
Hot Tub parts from The Hot Tub Company
Filters
A neglected filtration system can be the cause of many problems as they gradually become clogged with debris and organic waste. With a well maintained filtration system you can avoid this problem. Nevertheless as filters age they loosen up; allowing an increased amount of waste to escape through the pump. We recommend the annual replacement of filters to protect your pump and to keep your Hot Tub in tip-top condition.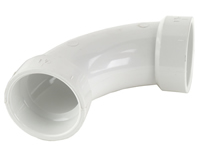 Pumps
The Hot Tub pumps consist of an electric motor, a seal and an impeller – these are the parts that move the water. All can be replaced separately or a new pump can replaced if necessary. The main problem is that over many years of use, the motor and/or seal wear out and require replacing. We can also supply other pump parts, such as Ozone Generators, Heaters and Circuit Boards.
Jets
There are a number of jet types available to suit your needs – pulsating jets, directional jets and rotational (roto) jets – and they are easy to replace. Obviously the jets are a fundamental part of the Hot Tub and we want to make sure they are working to full capacity. Irregular water flow and calcium build-up is a tell-tale sign that jets need replacing.
To see our full range of hot tubs parts please click here or call us to discuss your requirements.