Shoreline Hydrotherapy™ Low Maintenance Hot Tubs
All Shoreline™ hot tubs are easy to control, maintain and are self-cleaning.
All Shoreline™ hot tubs are fitted with ShoreSet™ programmable hot tub control system and ShoreClean™ micro filtration system.
The ShoreClean™ microfiltration system is a programmable system, which can be set specifically for your own use.  ShoreClean™ incorporates the WhisperCirc™ energy efficient, near silent running circulation pump which passes water through the ShoreClean™ microfilter up to 50 times each day.
The ShoreClean™ Corona Discharge ozone generator injects ozone through a Mezzei® injector to further aid cleaning and purification of the water and reduce sanitizer levels.
Shoreline™ hot tubs have a built in self-cleaning function which gives additional filtration after each use.
A choice of BISHTA approved water treatments are available.  Every Shoreline™ hot tub is supplied with a BISHTA approved Non-Chlorine water treatment kit as a no cost option.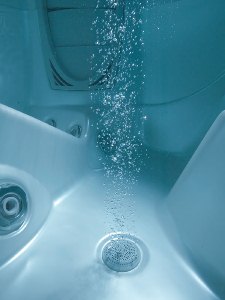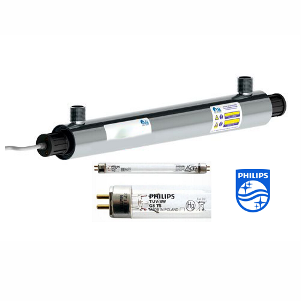 Introducing The ShoreClear UV Sterilizer™.
Another Shoreline™ innovation, for added ease of maintenance is the unique optional ShoreClear™ Philips® bulb UV Sterilizer.  This is an ultraviolet water treatment system that can be selected when ordering your Shoreline™ hot tub.  Similar to the ultra violet water treatment sterilizing systems used in hospitals,  ShoreClear UV sterilizer™ uses high quality long lasting PHILIPS® ultra violet bulbs to eradicate all micro-organisms.  No other hot tub manufacturer utilizes this technology.
Contact us for Low Maintenance Hot Tubs
All of our low maintenance hot tubs allow you to sit back and enjoy the ultimate "stress free" hot tub experience. If you would like any further information regarding our fantastic range of low maintenance hot tubs, or wish to place an order for us, then please don't hesitate to get in touch with our friendly and dedicated team.